Wrecko

Cash For Cars

Removals
We buy cars for cash and offer free car removal services for junk and scrap cars.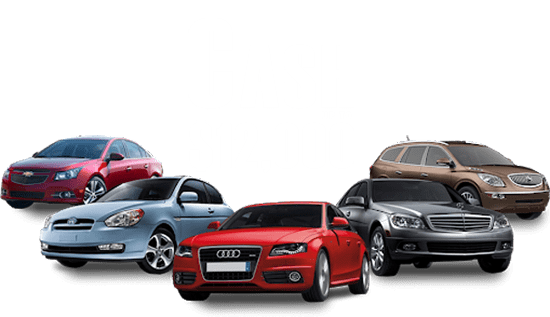 Sell your unwanted car for cash with quick money
We pay for every make, model and year
For old and scrap cars, get free car removals
Cash paid for every van, truck, SUV or car sold
We can pay cash up to $12,000 for your car
Selling cheap second-hand spare parts
We cover all areas and suburbs in Melbourne
keyboard_arrow_leftPrevious
Check Nowkeyboard_arrow_right
Instant Cash For Old Scrap Cars Melbourne – Free Car Removal
At Wrecko Cash For Car Removal company, we pay up to $12,000 cash for old and scrap cars that are no longer running or unwanted by their owners. We do not only buy unwanted cars, vans, trucks and SUVs in Melbourne, but we also provide free and same-day car removal services for junk, old and damaged cars Melbourne-wide.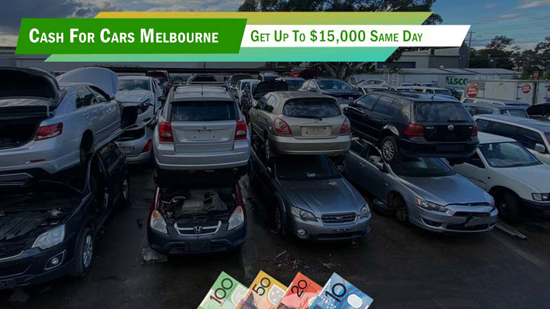 We are perfect if
You are looking for unwanted vehicle removalists in your area who can give you scrap cars cash.
Anyone searching for cash for cars company near me to sell your old car for top cash.
You want to get rid of your scrap car that is no longer wanted by you.
If you are facing a situation where you cannot find a suitable buyer for your cars removal then you are at the right place. We can help you in getting top cash for cars Melbourne-wide.
Our experts never hesitate in buying cars that are completely damaged, partially wrecked or fully rusted. Even we accept all makes and models without considering the year and age of the car. It means anyone can sell any type of car in any condition. We offer free towing services and free scrap metal removal or unwanted car removal.
Are you ready to sell your car for cash? Call on 0413 410 672
Old Junk Car Removal Melbourne
At Wrecko Cash For Cars Removals, it is very easy to sell your car for cash because we take the responsibility for picking up your car. As a result, when you book your car after accepting our quote, we send our tow truck to your premises. After getting a signature on the transfer paperwork, you get money in your hands straightaway. Hence, we travel all through the way to buy your car without wasting your time and money.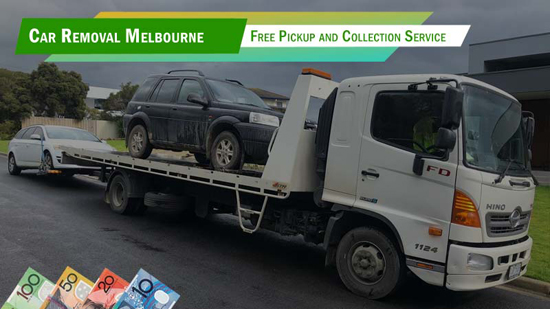 Wrecko team can come to any location in Melbourne to remove your car. So, your location is not a problem as long as you are living in the Melbourne region.
Inner Melbourne
Eastern suburbs
Western suburbs
Northern suburbs
South Eastern suburbs
Free car removal service is an essential part of our cash-for-car business. It doesn't require you to visit us with your car for a free quote. So, you can get it over the phone or by email. In case you accept our cash quote, then we come to you according to your suitable time. Remember, it only requires twenty minutes for car pickup and payment.
We cover every location in Metro Melbourne Geelong and Warragul.
We are professional car buyers having LMCT License for buying all cars.
Sell Your Car For Cash Process
When you sell your car privately, you need to renew your registration. Besides, you also need to acquire a roadworthy certificate from a licensed mechanic. Sometime, it is too much costly to get a roadworthy for old cars. Meanwhile, authorities can also declare your damaged car as written-off. In this situation, no one will ready to buy your car except the local car buyers. And when it comes to paying a decent money for your car, Wrecko will come forward with a good deal.
How It Works
Being a licensed car dealer, you don't need to provide a roadworthy to us. Wrecko will buy your car 'as is' as we have the license to buy unlimited cars in the year. Just have a look at the following steps and realise how easy it is to sell your car with us.
We can beat any written offer from other Car Wreckers in Melbourne.
Why Choose Wrecko For Your Car
Wrecko becomes your ultimate choice as long as you are looking to sell your car for cash in Melbourne. Even if you are hunting down a second-hand part for your car, we can assist you. From paying top cash for cars to selling a wide range of parts, we are reliable, trustworthy and professional. By knowing many other reasons and factors, you will certainly choose our services.
Here is the list of our reasons why people prefer to deal with us.
Unbeatable quotes for cars from all makes
Top-notch cash for cars, vans and trucks
Up to $12,000 cash for old used cars
Get up to $8,000 cash for scrap cars
Absolute free car removal Melbourne wide
We always take cars for transfer paperwork
Reliable car buying service on same day
Professional and friendly customer support
Accepting all vehicles in any condition
We can certainly convert your trash into cash
Car pickup service on priority basis is available
Free quotes via phone, email or online chat
It is to inform you that we only pay cash for cars that are in good and running condition. We are no more allowed to pay cash for scrap or junk cars anymore due to new scrap metal laws in place. So, we will do Pay ID or EFT on the spot.
We do not require any efforts from your side as we take care of everything.
Contact Us For Free Car Evaluation
Our experts are always ready to evaluate your vehicle as it is very usual for them to do the same thing every hour. If you are thinking of a free evaluation, you need to answer the following questions:
What sort of car do you have? We need the make, model, year and condition of the car.
What suburb are you in? Our expert needs to know the car pickup location.
Why are you looking to sell your car? Just let us know the reason behind removing your car.
After knowing the answer to the aforementioned question, you will get an estimated value for your car. You can provide those details through different means.
Phone: 0413 410 672 – call our expert and discuss your car
Email: Click here for email and tell us all about your car in detail
Online Quote Form: Send your complete vehicle details to us